Email cracker github. Email Password Cracker 2010 V1 0 Rar 2019-03-25
email cracker github
Monday, March 25, 2019 8:59:06 PM
Alden
How to Find Almost Any GitHub User's Email Address
The systemd repo was also not mirrored from Gentoo but was stored directly on GitHub. Hereby just independent of the email address and possible a new email address. You can access to a calendar, contact list, emails and text messages. Traditionally, you may cross reference a GitHub profile with LinkedIn, run the username through and see where else they hangout, or even try to deduce an email address with the plugin. The Websecurify Suite is a web application security solution designed to run entirely from your web browser. AirRadar allows you to scan for open networks and tag them as favourites or filter them out. AirGrab WiFi Radar is a tool to display information about Apple Airport base stations and other WiFi 802.
Next
huntinghotspots.com
And that should be any reasonable internet user. It features a lot of tools for auditing and testing a network, from scanning and discovering to exploiting vulnerabilities BlackArch is an Arch-based security distribution. Vuln Scanners The Metasploit Framework is an advanced open-source platform for developing, testing, and using exploit code. Number one of the biggest security holes are passwords, as every password security study shows. Porkbind is a multi-threaded nameserver scanner that can recursively query nameservers of subdomains for version strings.
Next
Hikkvision Password Reset for IP Cameras by HikkVisionPasswordReset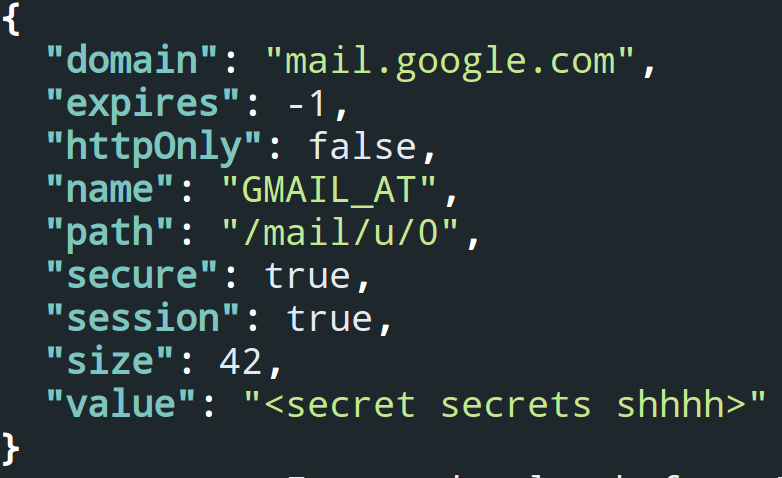 These applications demonstrate common web security problems such as cross site scripting, sql injections, and session management issues. It aims to be false positive—free by only reporting confirmed vulnerabilities after successfully exploiting or otherwise testing them. Email Cracker supports every email program, including Outlook, Eudora, and The Bat! Once you confirm my payment you send me the software. BlueScanner is a bash script that implements a scanner for Bluetooth devices. It also allows any data to be added to the packet.
Next
Email Password Cracker 2010 V1 0 Rar
LiLith is a tool written in Perl to audit web applications. Fireforce can use dictionaries or generate passwords based on several character types. Scanning on multi-user boxes local stealth and non-priority scanning options. The tool works by collecting and analyzing cookies issued by a web application for multiple users. Rapid7 NeXpose is a vulnerability scanner which aims to support the entire vulnerability management lifecycle, including discovery, detection, verification, risk classification, impact analysis, reporting and mitigation. Once it cracked a smtp successfully, it can immediately send a message to the specified mailbox using the smtp just cracked to to test the smtp available or not, if it is not available, it will be directly discarded to ensure that the smtp in result list can certainly be used to send mail.
Next
python/gmail

Crunch is a wordlist generator where you can specify a standard character set or a character set you specify. It is a very efficient implementation of rainbow tables done by the inventors of the method. Ufasoft Snif is a network sniffer, designed for capturing and analysis of the packets going through the network. Leakprobe uses millions of rainbow tables to decrypt hashes in seconds, with a majority of the ones in their database able to be cracked instantly. Easy utility for vulnerability testing. Katana is a portable multi-boot security suite which brings together many of today's best security distributions and portable applications to run off a single Flash Drive.
Next
python/gmail

It really took forever to generate an 8 character a-z code even though I ran it 676 different times. Maybe you could program a dictionary attack? I'm not using zip very much, but recently I needed a password cracker. Its a fun way but not efficent :D! InsecureWebApp is a web application that includes common web application vulnerabilities. SuperScan 4 is an update of the highly popular Windows port scanning tool, SuperScan AutoScan-Network is a network scanner discovering and managing application. For each port in the list, information about the process that opened the port is also displayed. Knowing that, I checked it against the Ubuntu New German dictionary.
Next
Hikkvision Password Reset for IP Cameras by HikkVisionPasswordReset
I thought this was an awesome project and it was so much faster! Total run-time was about 25 minutes. However, of the many usernames used in testing this method, I only ran into 3 that were masked. Wireless Aircrack is an 802. If yes can i make payment with paypal because thats the only payment option i have that is easy for me. PyPy alleviates some of the pain, but generally Python is not the right tool for the job. Unicornscan is a new information gathering and correlation engine built for and by members of the security research and testing communities. It basically works by launching a dictionary based attack against a web server and analizing the response.
Next
Hikkvision Password Reset for IP Cameras by HikkVisionPasswordReset
Oscanner is an Oracle assessment framework developed in Java. On a side note, if the user has a popular public repository you may return multiple email addresses belonging to the various contributors to the repository. A mirror of deliberately insecure applications and old softwares with known vulnerabilities. The hackers not only managed to change the content in compromised repositories but also locked out Gentoo developers from their GitHub organisation. The configuration of a Firewall is done by combining more than one rule.
Next
Hacking Tools Repository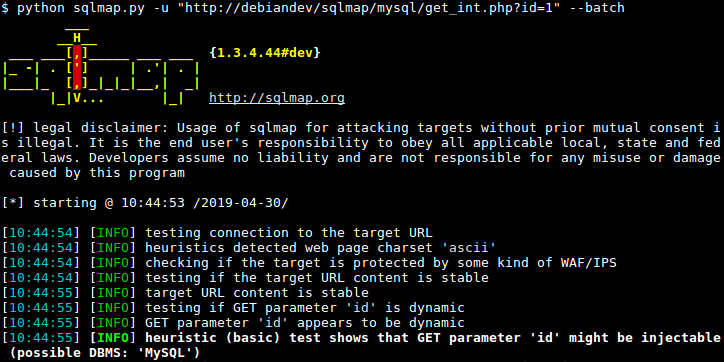 The tools has a payload generator and a easy and powerful results analyzer. Enumeration The purpose of Dnsenum is to gather as much information as possible about a domain. Lodowep is a tool for analyzing password strength of accounts on a Lotus Domino webserver system. Medusa is intended to be a speedy, massively parallel, modular, login brute-forcer. Hoping to hear from you as soon as possible. We just had to write a brute-force password cracker using the Condor grid we have on-campus.
Next